We work with the aim of Protecting and Valuing the Natural and Human Environment
Its main activity in Portugal is the integrated management of the urban water cycle, in all its stages, from abstraction, treatment and distribution of water for public consumption, to collection, transport, treatment and disposal of urban and industrial wastewater, including reuse and agricultural recovery of the sludge produced in the treatment plants.
Through its operating companies, the AdP Group provides water supply and sanitation services to about 8,000,000 inhabitants, and has more than 3,000 employees. Over the past two decades the AdP Group invested more than € 7.5 billion in infrastructures.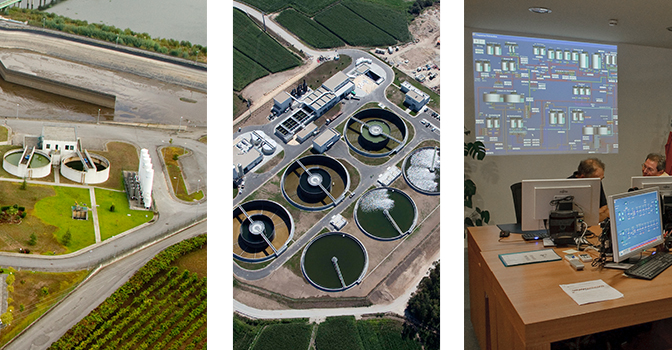 Environmental Education, Information Systems, Sustainability, Planning, Governance, R & D, International Cooperation, Training and Capacity Building, O & M, Asset Management, Investment, Energy Management